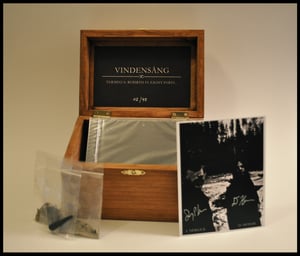 $

35.00
These handcrafted boxsets are part of an extremely limited edition reissue of "Terminus.." and are limited to just 40 copies. Each hand-numbered boxset contains a copy of "Terminus: Rebirth in Eight Parts...", a postcard signed by both contributing members of the album, field samples from places that inspired the album, and a single incense cone to burn while listening.
Please note that these boxsets are strictly limited to one per person due to the limited amount that were made.
Shipping costs include postage and packaging.